Frequently Asked Questions: Installation
Installation
How deep does my window need to be to fully recess my Serena shades?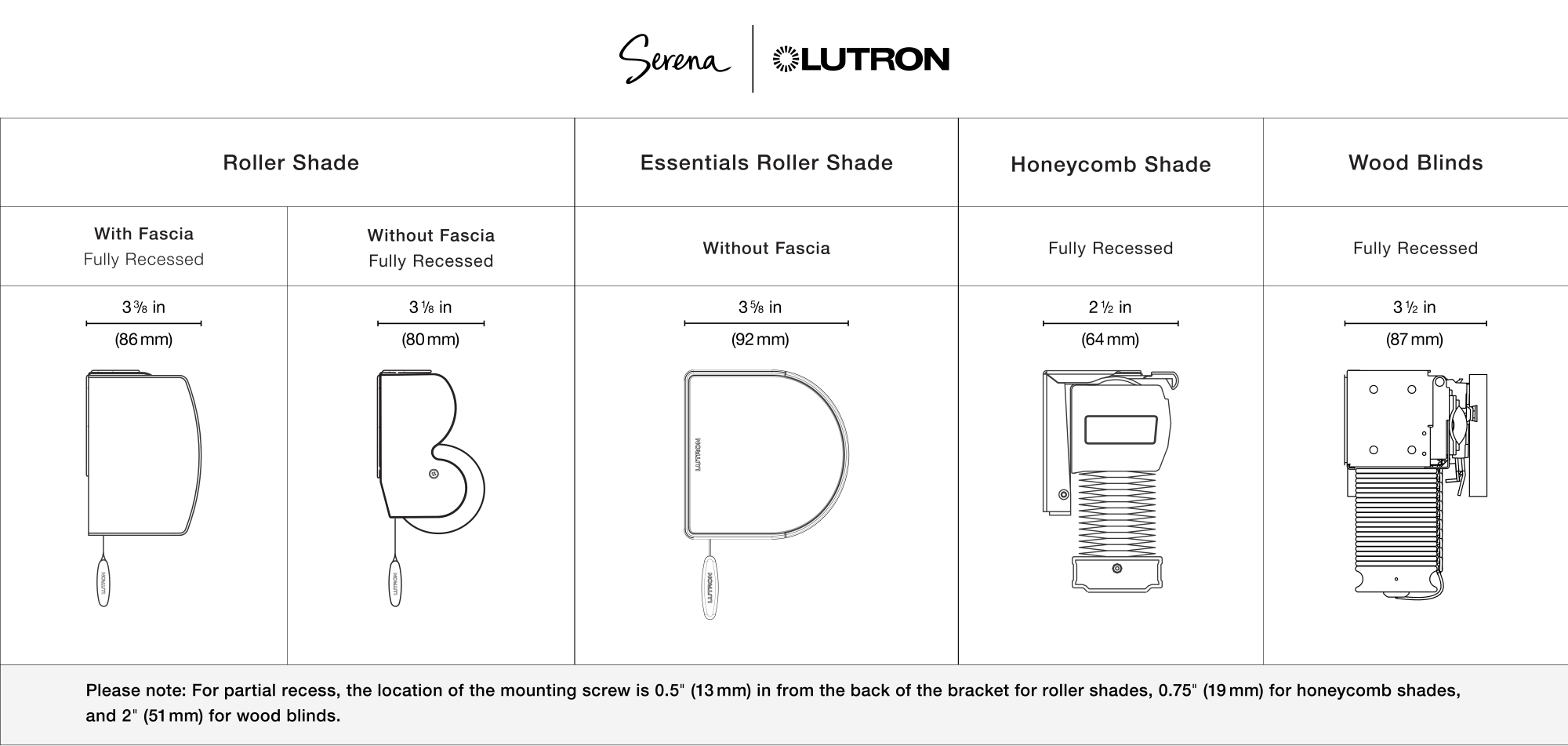 How much of the window will be blocked when the shade is open?
When honeycomb shades are all the way up, the distance from the top of the headrail to the bottom of the shade stack height will vary from 2 1/2 inches (64 mm) to 5 5/8 inches (143 mm) depending on the fabric choice and size of your shade. Please refer to our honeycomb Stack Guide.
When roller shades are up all the way, 4.5 inches (114 mm) of fascia/headrail will cover the window.
For wood blinds, the stack height will vary from 4 inches to 9 inches depending on the height of the blind.
Can I set upper and lower limits on a Serena shade?
You can set the limits from the control you are using to operate the shades. Please click on the downloads tab on this page where you can download and review the installation guide for the type of shade you are purchasing.
See All FAQs