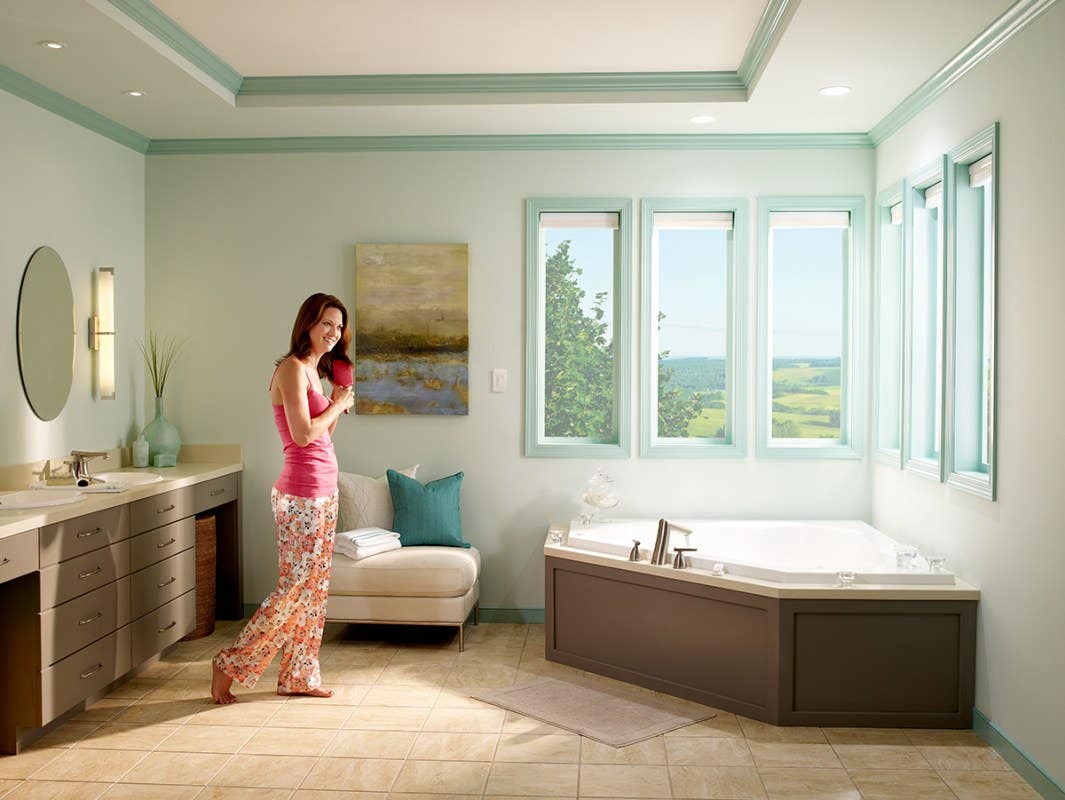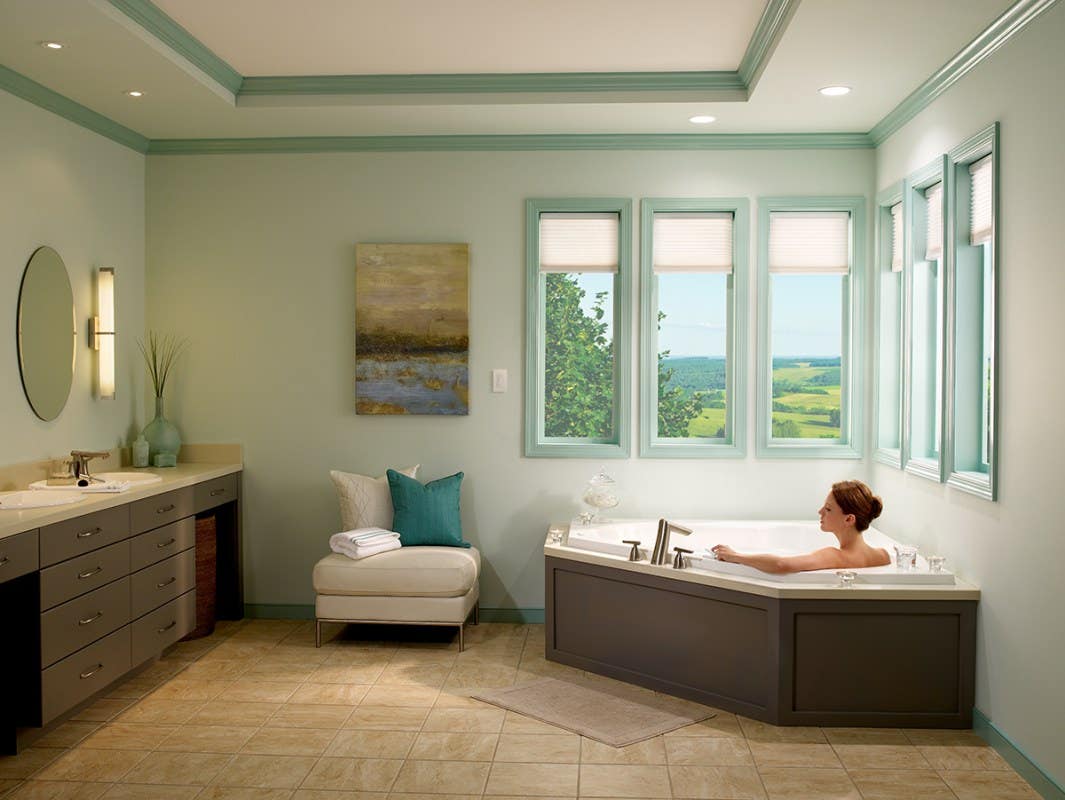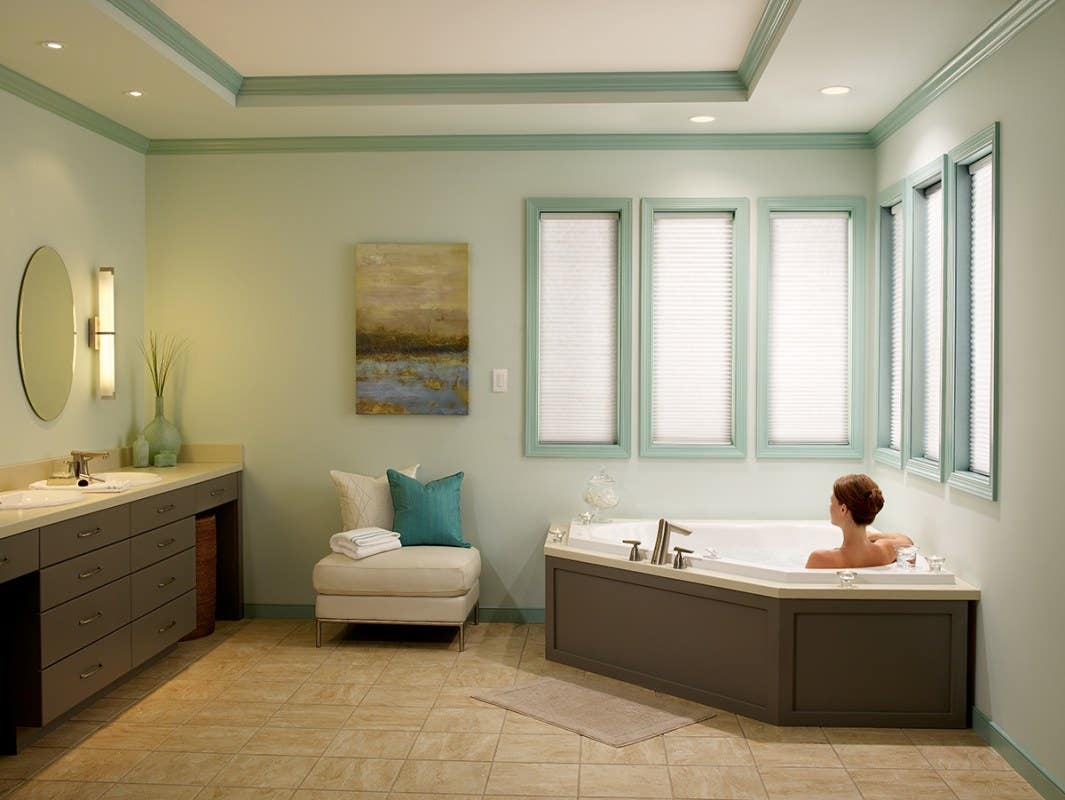 Close shades with one button press before you get into the tub—then open them to enjoy the view.
Style

Honeycomb

Mount Type

Inside Mount

Fabric-Finish Type

Light-Filtering Double-Cell

Collection

Rio

Color-Finish

Mist
Great product that is easy to order and install: We have the battery powered Serena shades and not only are they coolest part of our home renovation, they are easy to order and install. They are definitely worth the cost given how classy they look and operate, but they will give you that serious wow factor that everyone looks for. The quality of the materials used and the whole battery operated part of these shades make them unlike any other product I could find on the web. Since my initial order, I have ordered a whole set of shades for our dining room and will be ordering these shades for our master bedroom and our kids rooms. I am a firm believer in the idea that you don't know the difference until you know the difference and these shades are worth it.

Steve M.