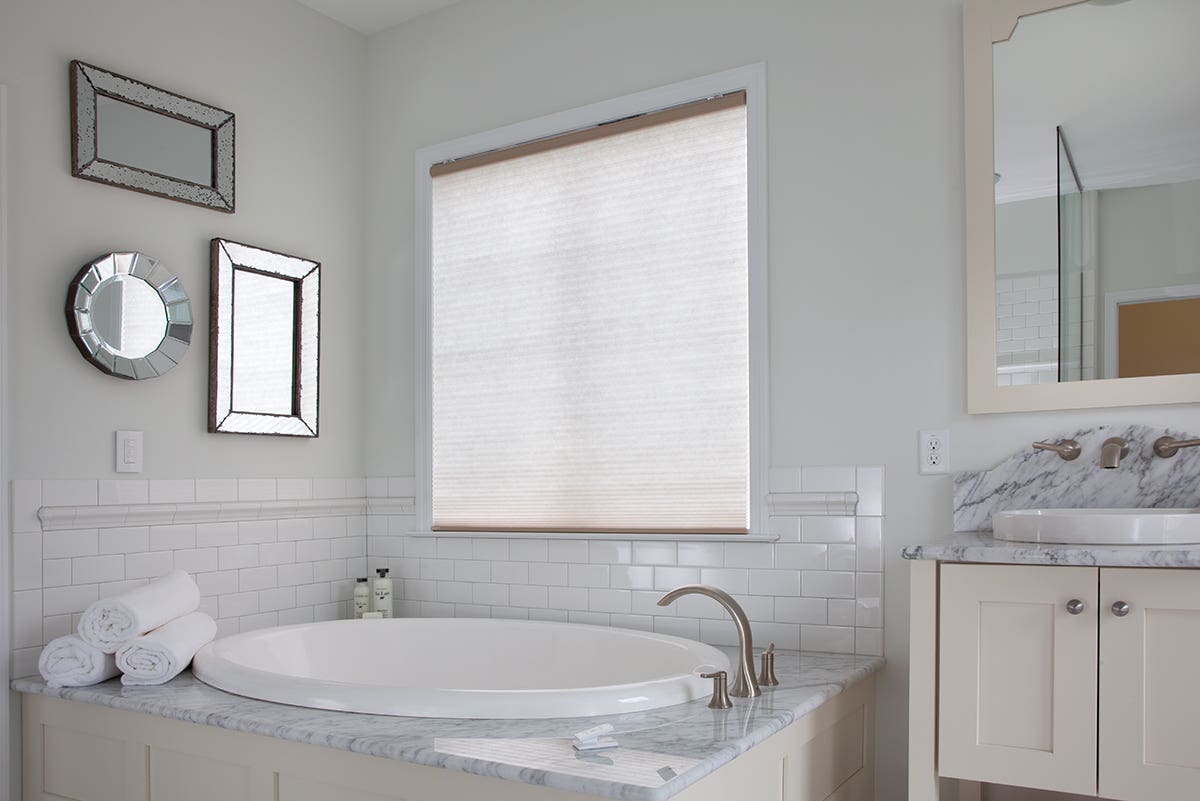 Light-filtering honeycomb shades provide privacy when you need it, but still allow sunlight to bright a room.
Style

Honeycomb

Mount Type

Inside Mount

Fabric-Finish Type

Light-Filtering Single-Cell

Collection

Cypress

Color-Finish

Linen
Great Shade: I t took us about 1/2 hour to install and program the shade. It worked right out of the box. I chose the wired version as the shade is installed 20 feet off the floor and changing batteries will be a pain when and if I would have to.It took longer to put the box in than it took to install the shade. It works great and looks great too.

Lawrence V.